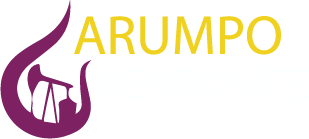 Welcome To Arumpo Bentonite

Mining industry is one of the driving forces of Australian Economy and Arumpo Bentonite is a leading manufacturer and supplier in this sector. Established in 2002, Arumpo Bentonite is a privately-owned mining company with an annual turnover of more than $6million. Our service areas include Sydney and Silverton, Broken Hill, Canbelego, Gilhunnia and other mining towns in New South Wales. We are in the business because mining sector caters to multiple cultures and communities in Australia.
Arumpo's Bentonite is of high quality and sourced sustainably because the deposits shallow depth makes it possible to mine it without disturbing the environment significantly. Our product is mined from open pits in New South Wales. Its process includes ore mining, sodium activation (only when necessary), drying and milling. We have a team of experienced, skilled and trained professionals to handle each step of mining and processing of Bentonite. handling each step carefully is essential because the moisture content of Bentonite drops up to 30% and the drying of the product must be done in a controlled environment. Our team handles everything expertly otherwise bentonite can lose all its properties and become a grog.
If you choose to source Bentonite from Arumpo, we guarantee premium quality material, packed in industry-grade packages. Since our products has valuable properties, it has multiple applications. It is used in the following and many other applications.
Foundry as a bonding material
Drilling as a mud constituent
Civil engineering as a construction material for special foundations
Feedstuff as a feeding supplement for animals
Water treatment as a water clarifier
Agriculture as an ion exchanger
Ceramics as an anti-setting agent
Paper as a catalyst for pulp into paper conversion
Bentonite is a versatile and highly useful products, which is why we mine is responsibly and use state of the art infrastructure to ensure our patrons can get the best quality bentonite in Sydney and other regions of New South Wales. We follow all mining and processing safety guidelines to abide by mining regulations of New South Wales Government. As we have presence in almost every mining town in NSW, we make sure to hire locals with experience and expertise to excavate and process the ore expertly. We also take mining projects of different scales to meet client requirements.
We take immense pride because we are committed to providing environmental sustainability, safe and responsible mining practices across NSW. Our in-house team members extract and process valuable minerals while protecting the environment and the local communities we work within. We responsibility use the mineral wealth of NSW using proper methods. Our cutting edge equipment and technology, merged with skilled workforce ensures optimal efficiency and conservation. Our company pays more attention to the safety above all and thus we strictly follow the industry's standards. Our dedication and excellence towards our work and commitment to boost the economy of NSW made us what we are today.
What's more, at Arumpo Bentonite, we take risk management seriously because our line of work always has high risk. Therefore, we provide personal protective equipment, safe-work training, mining & industrial workshops and much more to our team.
Owing to our quality product and excellent clint service, we have emerged as the leading Bentonite manufacturers and suppliers in New South Wales. At Arumpo Bentonite, we contribute to the mining industry in Australia and maintain a quick delivery speed with all our varied manufacturers. Our company keeps getting minor contracts with these manufacturers and we make sure we provide utmost quality service. Therefore, if you need a reliable supplier of bentonite in New South Wales, we are ready at your service. Our team works hard to meet all deadlines whether it be for production or for delivery. And we assure you that all our clients receive only the best bentonite in the industry as we conduct complete quality tests and inspections.
If you want to enter a contract with us for sourcing bentonite as a raw material for your work, we are happy to help! Give us a call or drop an email to schedule a meeting with your sales and marketing representatives. They can introduce to different grades of bentonite we sell and the estimated price per kilogram. Depending on your requirement and frequency of delivery, we will device a plan with you to ensure you get a steady supply of quality Bentonite all year round. We have multiple packages as bentonite has a huge demand in a range of industries. Thus, get in touch with us now and meet to start a steady supply of bentonite.