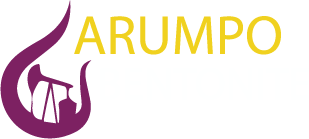 GUS is committed to providing a safe and healthy working environment. To achieve this, we are committed to continuous improvement aimed at eliminating work related injury and illness by the implementation of systems complying with AS/NZS 4801:2001. The establishment of a sound occupational health and safety system at GUS is aimed at ensuring accident prevention, hazard control and removal, injury protection and health preservation.

The company has a signed safety policy, and comprehensive risk assessments are carried out on all company activities. Standard Work Procedures (SWP's) are then generated from these risk assessments and incorporated into all works. All GUS employees receive a Company Induction, where they are instructed to obey all clients site & behaviour rules.

GUS successfully introduced "the GUS Mentor Program" on the Angus Place Colliery major belt upgrade when faced with a lack of availability of experienced miners and trades. The program involved employing inexperienced miners and trades (Greenskins) and placing these employees under a mentor (experienced underground miner or trade). The mentor assigned to each employee, coached the employee in all aspects of the job.

GUS is proud that it has now mentored and increased the underground experience of over 60 employees with no lost time incidents.

Since ArumpoBentonite Services began in 2002 it has strived to maintain a workforce pro-active in safety. Our lost time injury frequency rate has continued to improve due to the implementation of the GUS Site Safety Plan. The Safety & Training Managers regularly review each Site Safety Plan and are continually looking to improve our operating and reporting systems.